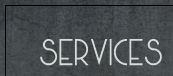 At Glenn Vaughn Car Restoration in Post Falls, Idaho, we take pride in the detailed work we do. When it comes to your "baby", every inch counts to us. From being a paint auto body shop to auto fabrication shop and upholstery shop, we provide the complete package of full restoration for your antique car, vintage automobile, classic car, hot rod, street rod or muscle car. We treat your baby like it was our baby.

With a full classic car restoration project you can expect that every inch of you car will be tended too. From the frame and suspension work, to rust repair and custom fabrication, to the paint and body work, to fit and finish, to mechanics and electrical, to glass and upholstery, it is all done to the highest standards.

Many of our customers are skilled craftsmen themselves however certain equipment and tools used to efficiently achieve quality work is not practical for the home shop. Therefore we are here to assist in any portion of their car restoration project.

No job is too big or too small for our highly talented Upholsterer. He works closely with our customers to make sure the interior is as detailed as the exterior and complements the overall look and feel of the automobile. Our Upholsterer specializes in vintage upholstery and original classic car upholstery.

Basic or complex, the mechanical components of your vehicle are in capable hands. Engine rebuilds, chassis and suspension work, brakes and electrical. We have the skills to keep your ride running and driving like new.

Good tools are only secondary to good skills when looking for a custom fabrication. At Glenn Vaughn Car Restoration in Post Falls, Idaho, there is no shortage of both. With the rarity of some of the car restoration projects, we have the tools and ability to custom fabricate nearly anything we need.

Glenn Vaughn's Auto Body Paint Shop offers customized paint services including pearls, candies, custom colors as well as pinstripes, racing stripes, painted and vinyl graphics. We offer temperature control as well as a dust free environment for the perfect custom paint job every time.